Clarification of Wastewater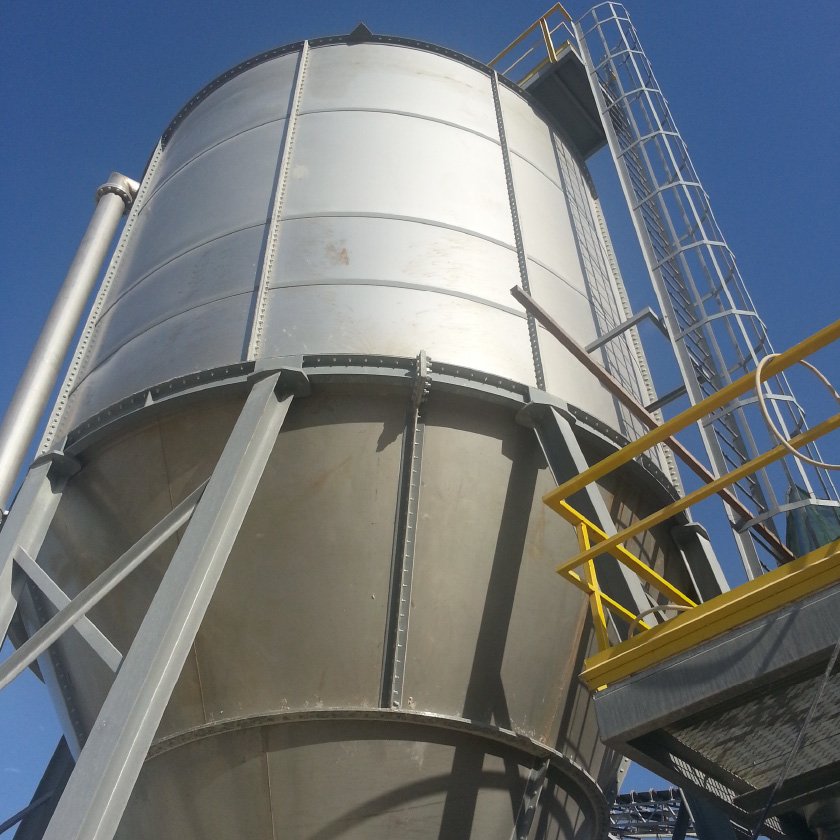 Clarification of Wastewater
NEWTEC develops vertical decanters, which are perfect for water clarification processes and offer up to 98% water recovery.
With vertical decanters, the rate of solids in the thickened sludge is far higher than in horizontal decanters, as there are no moving part, a fact which reduces wear and tear and minimises shutdowns as a result of fewer failures.

NEWTEC manufactures decanters in many sizes and for any industrial application, offering the most diverse constructive solutions and the widest bespoke options.
The construction is totally bolted, can be completely disassembled and is assembled on the place; it is waterproofed by a removable sealing agent only, so NEWTEC decanters can be easily disassembled and handled, as every single piece has been designed and sized to be carried in a container or lorry.

The load-bearing frame is made of S 275 construction-grade steel, painted with anti-rust paint and two coats of two-component epoxy paint.
All parts that come into contact with water are made of 304 Stainless Steel for virtually unlimited life, with no rust whatsoever.

Using stainless steel instead of painted steel keeps maintenance costs down to a minimum, as there is no need for expensive internal painting, and keeps the equipment looking good at all times.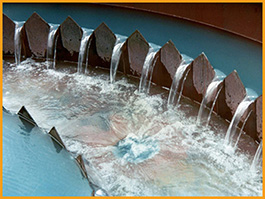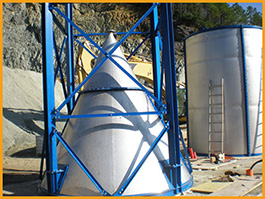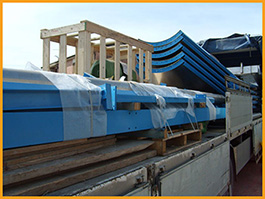 Strict finite-element tests are conducted on all silos to ensure long-term structural stability, in compliance with the applicable seismic and wind load requirements.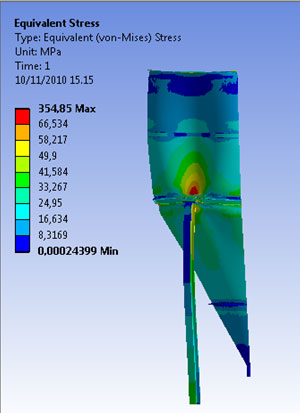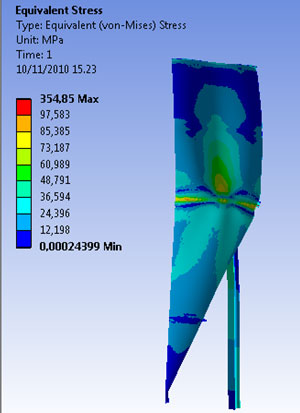 NEWTEC is currently producing three families of vertical decanters, the small, medium and large range, designed for specific applications involving low, medium and very high flow rates.
| | | | |
| --- | --- | --- | --- |
| Model | Diameter [mm] | Decanter Volume [litres] | Purification Output [l/min-m³/h] |
| AS200 - AS400 | 2.000- 4.000 | 15.000 - 80.000 | 600 - 36 ÷ 2.500 - 150 |
| AS450 - AS800 | 4.500 - 8.000 | 100.000 - 370.000 | 3.000 - 180 ÷ 10.000 - 600 |
| AS1000 - AS1200 | 10.000 - 12.000 | 850.000 - 1.300.000 | 14.000 - 840 ÷ 18.000 - 1080 |
All specifications can be easily customised to suit the client's space requirements.
Automatic poly-electrolyte dispenser system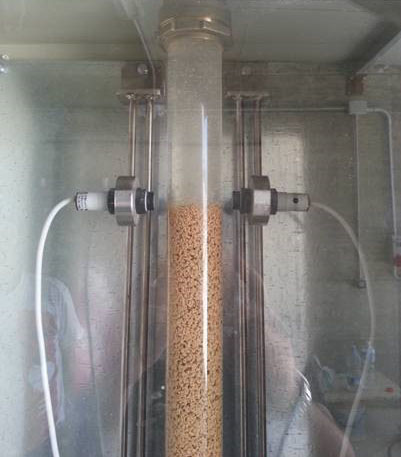 Along with its decanters, NEWTEC can supply a totally automatic system that dispenses the right amount of clarifying poly-electrolyte.

Such sophisticated system is operated by a micro-controller and has been set to monitor the time of chemical reaction in water so it can dispense the optimum dose of reagent solution.

Such system minimises consumption of the poly-electrolyte, which means substantial daily savings, a perfect, unattended purification process guaranteed at all times.

Such system is definitely a must for those plants that use substantial flow rates or when the amount of solids in muddy water frequently varies.